Today's words juxtapose the profound and the everyday imagination of Mark Twain.
I. You can't depend on your eyes when your imagination is out of focus.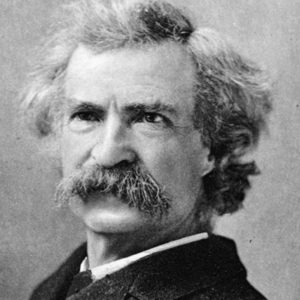 II. One of my sorrows, when the summer ends, is that I must put off my cheery and comfortable white clothes and enter for the winter into the depressing captivity of the shapeless and degrading black ones. It is mid-October now, and the weather is growing cold up here in the New Hampshire hills, but it will not succeed in freezing me out of these white garments, for here the neighbors are few, and it is only of crowds that I am afraid.