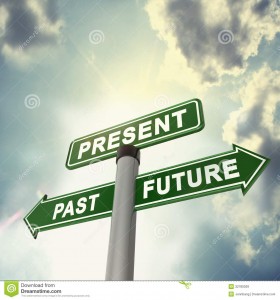 I spent the past weekend in Philadelphia at the Annual Meeting of the American Educational Research Association. One of the events I participated in was a half-day professional development course. My task was to share aspects of my version of cultural historical activity theory (CHAT) in relation to the issues of concern to the faculty and graduate students who attended. I came into the course wanting to introduce Wittgenstein to them. Many of the attendees were familiar with Fred Newman's and my CHAT approach and, in particular, our appreciation of Lev Vygotsky as a revolutionary scientist and how this has contributed to all of our work. I realized that, even though in nearly all of our writings and presentations for 20 years Newman and I present our approach as a Vygotsky-Wittgenstein synthesis, I hadn't done enough with CHAT folks to introduce them to Wittgenstein. I went into AERA and the professional development course wanting to change that.
It wasn't easy, but it was fun, to invite people to speak and think how they think and speak! To show them how we live with an expressionist view of language, an obsession with definition and categorization, a spatio-temporal as opposed to a dialectical method of seeing and imagining, and a diagnostic way of life—and get them to see how this operates in their professional lives. And to share Wittgenstein's method of cure for this "disease" and the practicality Newman saw in this and put into practice. And to show how all of this relocates the Vygotsky they were familiar with.
I was pleased that I organized an environment for the participants to be "in there" with me and recognize how assumptive we are in our speaking and thinking, and how boxed in we are by our conceptual frameworks—and that it's possible to do/create something different. I suspect it was only fleeting for some of them and will lead to some ongoing pondering for others.
This morning I re-read a transcribed talk Fred Newman gave in 1999, which I found so relevant and helpful. In the part I'm quoting from, Fred is speaking to how human beings live in the dialectic history/society. Society is spatio-temporal; history is not. Society has things in it; history does not. Society has distinct and fixed periods of past, present and future; history is a continuous process. We see and speak and think societally.
It's a disease. It's oppressive.
Here's Fred:
Don't tell me you can't touch the past–if we can't touch the past, in my opinion, we can't touch the future. And a lot of why people say they can't touch the past is because we are socialized to believe in a certain conception of the past the way we are socialized to believe in everything else—as an individuated spaciotemporal thing. We are indoctrinated to think of the past as this other place, this point, which we've moved from—we've left it—and there is no road back.
That's the metaphor; that's the language. You have to appreciate how these conceptions hold our people back. They hold us back as much as starvation, as does any form of oppression. That's not to negate the material significance of not having a meal to eat, of not having a roof over your head. It's rather to insist that you can't, in any manner, shape or form developmentally comprehend that unless you are equally willing and able to engage the dialectic, to engage the conceptual oppression that is fundamental to this vicious and now moribund culture called bourgeois culture.