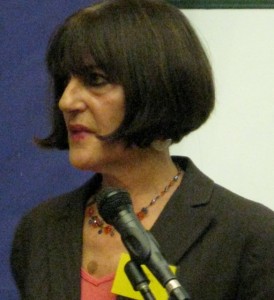 Published Articles and Chapters — Some Recent, Some Resurrected
Holzman, L. (2011). Fred Newman and the Practice of Method. Talk given at the 3rd International Conference on Contemporaty Capitalism Studies. Hangzhou China.
Holzman, L. (in press). Critical Psychology, Philosophy and Social Therapy. Draft to appear, in Chinese, in Register of Social Critical Theories.
Holzman, L. and Newman, F. (in press). Activity and Performance (and their Discourses) in Social Therapeutic Method. In T. Strong and A. Lock (Eds.),  Discursive Perspectives in Therapeutic Practice . London: Oxford University Press.
Holzman, L. (2011). How Much of a Loss is the Loss of Self? Undersanding Vygotsky from a Social Therapeutic Perspective and Vice Versa. New Ideas in Psychology 29, 98–105.
Holzman, L. (2010). Without Creating ZPDs There is No Creativity. In Vygotsky and Creativity: A Cultural-historical  Approach to Play, Meaning Making, and the Arts, edited by Cathrene Connery, Vera John-Steiner and Ana Marjanovic-Shane. Peter Lang Publishers.
Holzman, L. (2008). Creating Stages for Development: A learning community with many tasks and no goal. In A. Sumaras, A. Freese, C. Kosnick and C. Beck (Eds.), Learning communities in practice. NY: Springer.
Holzman, L. (2006).  Lev Vygotsky and the New Performative Psychology: Implications for Business and Organizations In D.M. Hosking and S. McNamee (Eds.), The social construction of organization.  Oslo: Liber.
Holzman, L. (2006).Activating Postmodernism. Theory & Psychology, 16(1), 109-123.
Holzman L. (2005). Performing a Life (Story). In G. Yancy and S. Hadley (Eds.), Narrative identities: Psychologists engaged in self-construction. [pp. 96-111] London: Jessica Kingsley Publishers.
Holzman, L. and Newman, F. (2004).  PowerAuthorityandPointlessActivity. In T. Strong and D. Paré (Eds.), Furthering talk: Advances in the discursive therapies. Kluwer Academic/Plenum, pp. 73-86.
Newman, F. and Holzman, L. (2003).All Power to the Developing. Annual Review of Critical Psychology, 3, 8-23.
Holzman, L. and Morss, J.  (2000). A Decade of Postmodern Psychology.  In L. Holzman and J. Morss (Eds.), Postmodern psychologies, societal practice and political life. New York: Routledge, pp. 3-14.
Holzman, L. (1990).  Lev and let Lev: An interview on the life and works of Lev Vygotsky.  Practice, The Magazine of Psychology and Political Economy, 7, 3, 11-23.
[Holzman] Hood, L. (1982).  The Politics of Autism. Topics in Language Disorders, December, pp. 64-71.
Some Recent Talks
Keynote. Joseph A. Forgione Development School for Youth Orientation. New York NY, September, 2008.

Cops, Kids and Culture. Talk delivered at The Police and Our Young People: What is their Relationship? A Conference Sponsored by the All Stars Project, New York, June 2007.

How Much of a Loss is the Loss of Self?. Presented at the "Language Dynamics and the Phenomenology of Individual Experience," Symposium of the Distributed Language Group, Agder University College, Grimstad Norway, May 2007.
Do Boundaries Inhibit the Growth of New Psychologies?Presented at the 112th Annual Convention of the American Psychological Association, Honolulu, August, 2004.