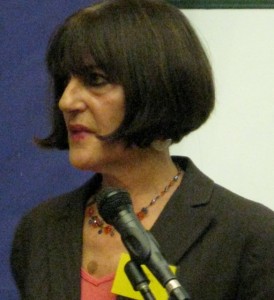 Published Articles — Some Recent, Some Resurrected
Holzman, L. (2016). We Move, We Play, We Become. We Move, Issue 1, 2016/2017.
Holzman, L. (2014). Practicing method: Social therapy as practical-critical psychology . Marxism and Psychotherapy, a special issue of Psychotherapy & Politics International.
Holzman, L. (2013). Vygotskian-izing psychotherapy. Mind, Culture and Activity.
Holzman, L. (2013). Critical psychology, philosophy and social therapy. Human Studies, 36, 4, 471-489.
Holzman, L. (2013). The Methodology of Social Therapy: Marx and Vygotsky. Japanese Qualitative Psychology Forum, 4.
Holzman, L. (2011). How Much of a Loss is the Loss of Self? Undersanding Vygotsky from a Social Therapeutic Perspective and Vice Versa. New Ideas in Psychology 29, 98–105.
Holzman, L. (2006).Activating Postmodernism. Theory & Psychology, 16(1), 109-123.
Holzman L. (2005). Performing a Life (Story). In G. Yancy and S. Hadley (Eds.), Narrative identities: Psychologists engaged in self-construction. [pp. 96-111] London: Jessica Kingsley Publishers.
Newman, F. and Holzman, L. (2003).All Power to the Developing. Annual Review of Critical Psychology, 3, 8-23.
Holzman, L. (1990).  Lev and let Lev: An interview on the life and works of Lev Vygotsky.  Practice, The Magazine of Psychology and Political Economy, 7, 3, 11-23.
[Holzman] Hood, L. (1982).  The Politics of Autism. Topics in Language Disorders, December, pp. 64-71.