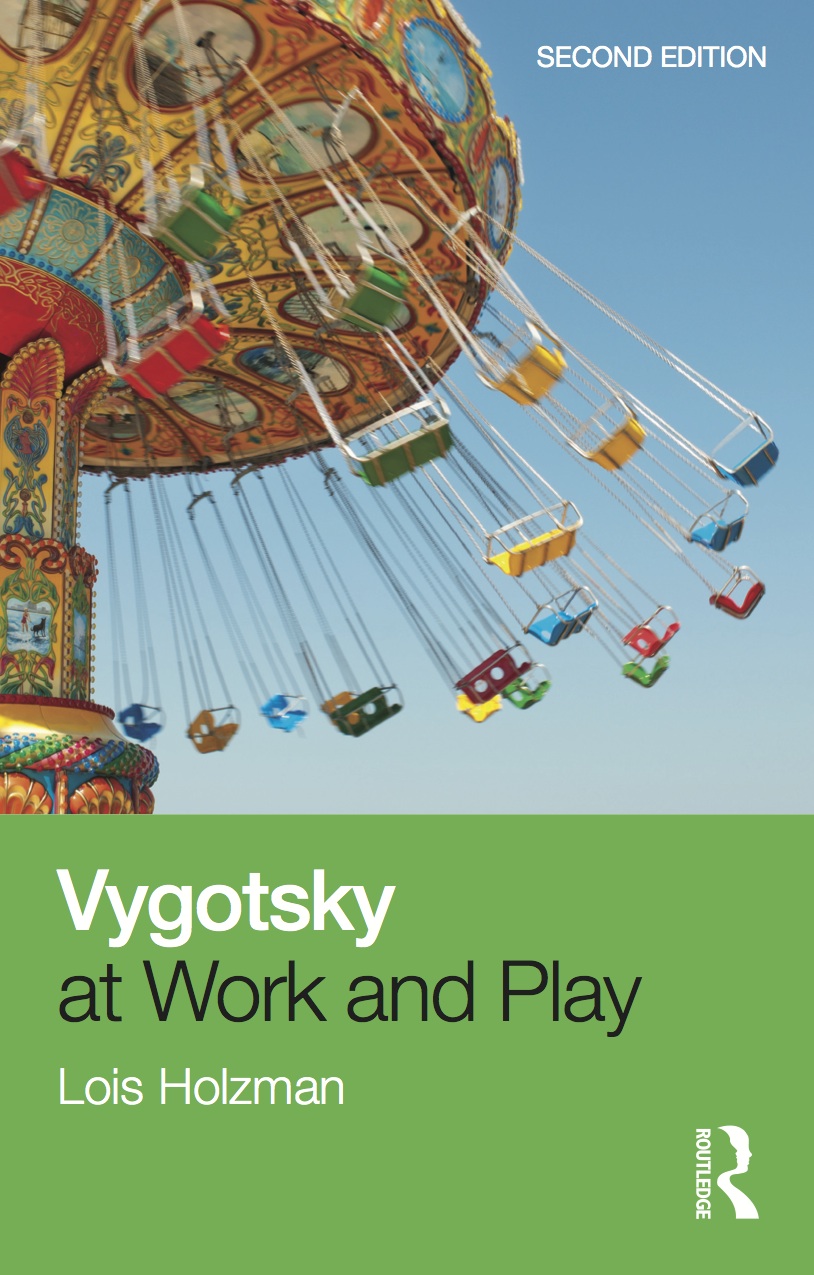 I'm happy to report that the expanded second edition of my book, Vygotsky at Work and Play is just three weeks away from publication (11/17/16). To give you a preview, here's an excerpt from my Introduction to the second edition.
In his thoughtful and very generous Foreword to the first edition of this book, Ken Gergen paid me a very, very high compliment in his observation that in writing about the many endeavors I've been involved in to reinitiate human development, I shared the growth of my own theoretical views as well: "In many respects, her concern in this book is with human development, and in its exposition it brilliantly demonstrates just such development in action" Gergen, 2009, p. xiii). I was quite touched that Gergen felt/read/heard this unity and pointed it out. I had to take this seriously in writing more—which I took to mean that I would need to write about any advances in our practice inseparable from my own theoretical development. Which meant that I had to take the time to reflect on many, many new activities and projects, to "interrogate" them for what they might teach me (about Vygotsky, people, methodology, psychology, development, learning, play, etc.) and add to my ongoing "becoming."
 This creative process yielded the two new chapters in this edition. In Chapter 5, "In Scenes: A Response to Police-Community Antagonism," I write about a program called Operation Conversation: Cops & Kids, as a significant innovation in fostering positive relationships between the police and young people of color. I share my understanding of the program as in keeping with Vygotsky's psychology and methodology in several ways, including his radically social understanding of creativity and culture making. Operation Conversation is a project of the All Stars Project, which is the topic of Chapter 4, "Outside of School: Creatively Imitating and Incorporating the Other" and the new chapter shows how the performatory approach is expanding its reach. In Chapter 8, "Building Stages Everywhere" I explore in more depth ways to continuously create zpds that overlap to build community that builds community that builds community. The projects I discuss are responses to ways that, in the past decade, psychology has become even more entrenched as individualized, product-oriented and, thus, alienation producing. I discuss the proliferation of psychiatric diagnosis, which I look at through the lens of Vygotsky's writings on children whose makeup lies outside of the norm. A second area of discussion is the continued authoritarianism of schooling. I explore how Sugata Mitra's concept/practice of Self Organizing Learning Environments (SOLEs) helps me better understanding zpds and vice versa. The third topic in this chapter is the emergence of performance activism as an international social movement that embodies a cultural approach to human and community development and the role my colleagues and I have played in bringing it into existence. I've also added an Appendix summarizing developments and expansions of the organizations represented in the book.