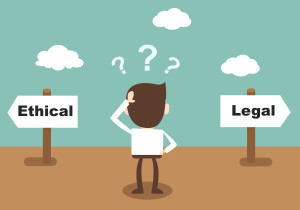 The Ethics of Diagnosis and Alternatives to It—An Invitation for Inquiry
This week the American Psychological Association holds its annual convention in Denver. I had been planning to attend and present as part of a symposium, "The Future of Diagnosis: Ethics, Social Justice, and Alternative Paradigms." The topic I planned to address was the ethics of diagnosis and alternatives to diagnosis. Turns out I'm not able to be there and take part in conversations on this important subject.
Instead (making something positive out of my absence), I decided not to do the usual thing of writing up what I was going to say at the symposium and getting it out to colleagues. Instead, why not take my topic and open it up to others to explore with me? Why not put out an invitation for a collective inquiry and see what we (whoever that turns out to be) come up with? I like the idea of transforming what was to be my individual inquiry into a shared and collaborative exploration carried out with interested others. Below I describe my current thinking. If you're an "interested other" with input and/or a desire to participate, please contact me at lholzman@eastsideinstitute.org.
****
Discussions of ethics within psychology are typically framed relative to a code of ethics that provides rules of professional conduct. Notably absent are conceptions of ethics that delve below and rise above the surface of codes, that consider philosophical assumptions about persons, minds and bodies, self and other, as well as the political issues of power and authority, vulnerability and autonomy. Alternative ethics exist, including ones that reject the ahistorical, universalist and normalizing premises of much of contemporary psychology (e.g., ethics of care, situational ethics and relational ethics).
I invite you to join me in an inquiry into the ethics of diagnosis and alternatives to it. While delineating ways that diagnosis violates the existing professional code of ethical conduct, the creative work will be employing a relational ethics view of diagnosis. From this perspective, the concepts of mental disorder and diagnosis and the practices that follow from them are open to new kinds of questions, including but not limited to:
Are the ontology and epistemology of diagnosis themselves unethical?
Is it ethical to understand and relate to even the most severe pain and dysfunctionality of living as diseases of the brain, disorders of the mind and possessions of an individual?
Is it ethical to present diagnosis to clients as scientific knowledge?
Is it ethical to relate to people as instances of categories?
Is it ethical to build a therapeutic relationship based on the authority of a diagnostic system?
Is it ethical to position oneself as an expert about something one might have questions about?
Just as there are alternative ethics, there are alternatives to diagnosis. These, in turn, suggest new questions. Here are a few I'd like to pursue:
How do they fare relative to ethical codes that regulate professional behavior?
What are the ontological and epistemological assumptions of non-diagnostic therapeutic practices?
To the extent that these assumptions differ from those of diagnostic approaches, how different are the practices? Are they truly relational?