Here's a unique and exciting opportunity—Apply to be a Fulani Fellow!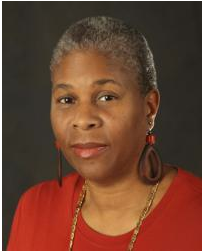 This fellowship will be a rigorous introduction to and immersion in the on-the-ground ?practice, methodology, and approach to human development employed in the programs of the All Stars Project.
The fellowship is designed as an opportunity for young professionals to train with, learn from, and work with the distinguished developmental psychologist and grassroots educator, Dr. Lenora Fulani and her colleagues. This role will include a focus on the All Stars programs run by co-founder Dr. Lenora Fulani. These programs include UX, a free, university-style school for continuing development that offers classes, workshops and field ?trips open to people of all ages; and, Operation Conversation: Cops & Kids, an innovative police-community relations program that uses performance, improvisation and conversation to help teenagers and police officers build respect and improve their relationship.
Ideal candidates for this paid fellowship are recent graduates of masters and doctoral programs, graduate students, and faculty in the fields of education, psychology, cultural anthropology, social work, youth development, applied theater, poverty, public policy or equivalent experience as a community organizer.
Qualifications:
Completion of at least one year of graduate studies by June 2015 or hold a graduate degree or equivalent experience in the field
Authorization to work in the United States
Strong research and writing skills
Experience leading projects independently
Capacity to apply independent judgment
Familiarity with prevailing understandings of poverty from the mid-20th century until today
Comfortability with performance and improvisation
Community organizing experience a plus
For more information and to apply, click here