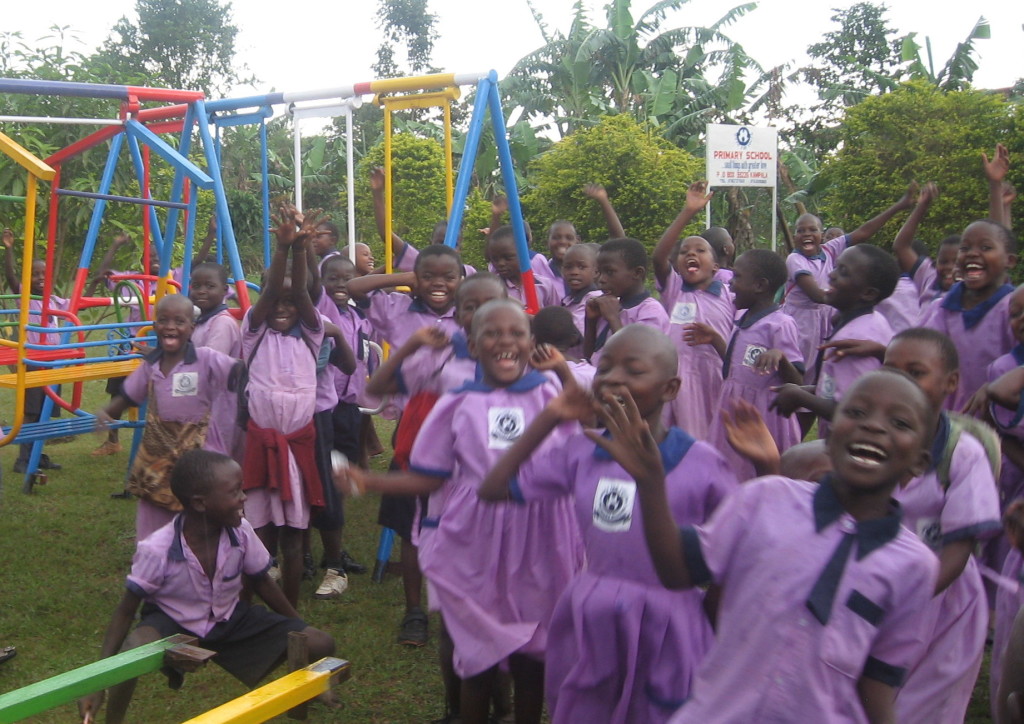 Today I share an email from a dear friend, Peter Nsubuga from Kampala Uganda. Peter is a graduate of the East Side Institute's International Class 2009 whose organization, Hope for Youth-Uganda, was in its infancy then. Peter started this NGO in Central Uganda's Mukono District to support vulnerable children with food, clothing and education. Since his training with the Institute, the organization has expanded in so many ways, as you can read in his inspiring update.
Dear friends and well wishers of Hope for Youth-Uganda, allow me to send you greetings on behalf of our children, staff and the parents.
As it is coming towards the end of the year 2015, it is my pleasure to send you an update of our humble work through the year, reflecting your tireless generous support towards the well being of our young people.
I pray you will find sometime to read it through and look at the pictures that I have attached.
Our friends in Canada have helped us to construct the teachers' quarters comprising of five (5) double-room houses. These shall be commissioned in February next year at the beginning of the school term, when we would have recruited suitable teachers to occupy them. This shall supplement the teachers' humble salary and help to have permanent qualified teachers residing at school. Before, it was very difficult to get stable teachers because of long distances they would have to travel to the school. One special room has been earmarked for a school sickbay where children who fall sick while at school shall have first aid/basic treatment and have some rest before being taken to clinics/back to their respective homes. We have a future plan to have a clinic at the school to help both our project children and the surrounding community.
We managed to secure desks for another two classes on addition to the two classes that had previously. We are now left with small tables and chairs for lower/infants classes (P1-P3) who are currently sitting on cemented floor. One table accommodates 6 kids. In a class of 35 kids, we shall need 6 tables and 35 chairs for each of the three classes.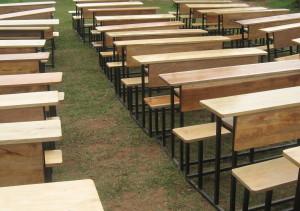 From our humble gardens of sweet potatoes, maize/corn and beans, together with the humble contribution from our friends who kindly offered to sponsor some of our children for $60 per child per year, we managed to feed the children at school throughout the year, though we could not fully manage to buy scholastic materials that were needed by both students and teachers. We continue to look/seek for more sponsors to our children at $60 per child per year.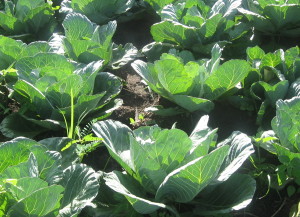 We also secured sponsorship for 14 of our students into secondary schools; while 5 got sponsorship for university and other higher institutions of learning.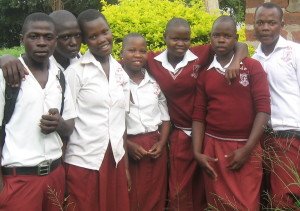 Spearheaded by a family in Portland, Oregon and a few other friends, we have constructed a chicken house (Coop) at the school, where we are going to start rearing 1000 chickens to supplement the children's balanced feeding and also to cater for the school's administrative costs. We now wish to buy the chicks and starter feeds.
Planted a garden of Passion fruits on addition to the orange one that we have been having for 3-4 years now. These are once again expected to boost the kids feeding and cater for the administrative costs too, which are constantly rising every year.
Our boys and girls' soccer teams got a donation of soccer uniforms from once again friends in Portland to boost our annual Callum youths' soccer tournament.
Discipline and hygiene has remained paramount in the school including the students being sponsored in secondary schools. One of our girls (Ritah) was voted the best disciplined girl in the whole secondary school; while Marvin was elected Sanitary prefect in the same school. He (Marvin) attributed his success to one of our out-of-school programs for the youth (All Stars), which he said gave him confidence to stand and campaign amongst his fellow students.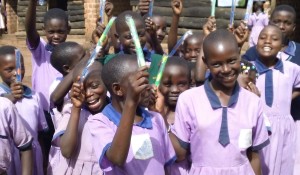 The senior students have with the help of their former teacher Dennis (who also was sponsored for his university studies by one family friends of H4Y), formed a Research team to highlight the reasons behind H4Y school's better academic performance as compared to other well to do schools in the community. They are collaborating with Kristin Bodiford PhD, Principal, Community Strength, Dominican University, Chicago.
We have had various community outreaches in the year, helping out the grandmothers with house chores especially where some of our school children come from.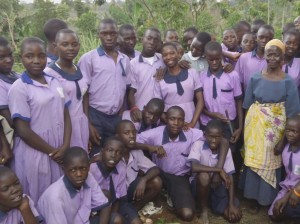 Thank you for standing with us through thick and thin, a lot has been achieved and a lot is yet to be done, but with your ever continued support, I am confident we shall together make a huge impact come next year. The children are proud of their school and they feel good to know there are people offering them a shoulder to lean on. Thank you!!
Next year, we wish to start on the construction of a library for both children at our school and within the community.
My humble appeal therefore goes to all of you our friends to once again help stand with us in the coming year; and kindly if you would like to donate towards any of our programs, be it sponsoring a child for a year for $60; buying tables/chairs for our infants' classes, buying chicks/feeds, towards the construction of the school library and/or in-kind, please kindly let us know, we shall be happy to give you details on where you can give the donation.
I have attached a few pictures reflecting what I have explained above, hope you will like them.
Peter Nsubuga
Director, Hope for Youth-Uganda