Caught on Tape for August—Making a Conceptual Revolution with Lois Holzman and Eric Maisel
Each month the Institute features a discussion of an audio or video recording from our web archives. These rich and varied presentations touch on a range of topics, such as group collective creativity, meaning-making, performance and play, learning and development.
This month, you can listen to my conversation with Eric Maisel, who founded the profession of creativity coaching and the field of natural psychology.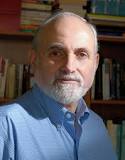 To listen, click here.
After you've had a chance to enjoy the conversation, you can send your comments, thoughts, inspiration and questions to me or to  mfridley@eastsideinstitute.org. Your thoughts will help the Institute shape future conversations and events.
You can also check out the Institute's complete audio and video library:
http://eastsideinstitute.org/resources/multimedia/audio/
http://eastsideinstitute.org/resources/multimedia/video/.