"What we need is more facilities where people can walk in and say 'Hey, I'm feeling really down today. Can I just be here for a  while and see what could be a contribution to me and make me feel better?' I think this is true for most people but especially young people."
That's a comment from one of the hundreds of people who completed the Survey on Diagnosis and Emotional Distress online. It's also part of the report, "The Diagnostic Debate: Voices From the Street," I gave as part of a symposium at the annual convention of the American Psychological Association earlier this August in Toronto. You can read the full report here. And you can take the survey here.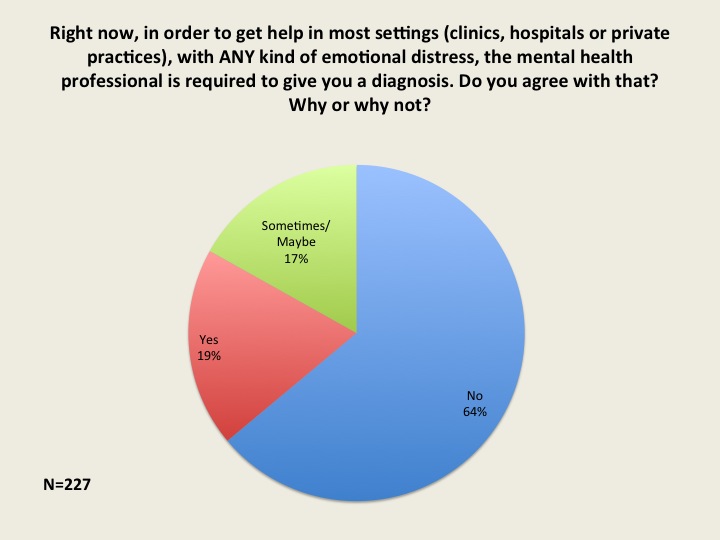 The symposium, "Beyond the DSM—Current Trends in Devising New Diagnostic Alternatives," included informative and impassioned presentations by colleagues Jonathan Raskin, Barry Duncan, Kirk Schneider, Jeff Rubin and Sarah Kamens, and enthusiastic audience participation.