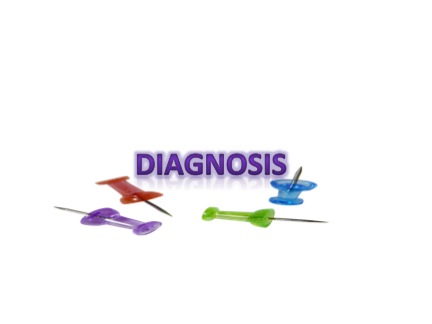 For the past several years, the East Side Institute for Group and Short Term Psychotherapy (Institute) and the Social Therapy Group have held forums and conducted surveys on the streets of New York City on mental health topics. We've been working on analyzing the data from nearly 300 surveys conducted this past summer at Harlem Week and Atlantic Antic, two huge NYC street fairs. I'm writing that up and will share the report in a future post. What I want to tell you about now is a forum held in December 2014.
"Do Diagnostic Labels Determine Who We Are?" was led by Christine LaCerva, director of the Social Therapy Group and of the Institute's clinical (therapist) training. The event was sponsored by UX, the school of continuing development of the All Stars Project. Located on 42 St. UX  draws people, mostly poor and working class adults from neighborhoods in the five boroughs, to Manhattan's Times Square area for a wonderful variety of classes and workshops led by volunteer teachers.
Forty people, including some we had met doing the street surveys, took part in the forum.
Christine spoke of her personal history, the mission of Institute, and the way she and other social therapists support people to grow emotionally in the non-diagnostic, group therapy they practice. She gave an overview of the broad landscape of the growing efforts challenging bio-medical diagnostic approaches to emotional distress. Then she opened for conversation.
People talked and talked. They opened up about this part of their lives—their experiences with the mental health system, their fears of diagnosis, and also the relief that comes to some upon hearing a diagnosis——with Christine and others. They learned about alternative practices that are taking place, and some new and unusual ways you could relate to diagnosis. They "reflected on" (commented on) the fact that they were actually having this great conversation. They were excited to be challenged—emotionally, intellectually and socially. They wanted to do it again.
These kinds of conversations are very important. They're growthful for those who create them. They let people participate in thinking, talking and learning about something that affects their daily lives, share their current understandings and begin to see alternatives. They invite ordinary people to enter into and become active in efforts to make a shift in how this country relates to emotional pain.
These kinds of conversations are important for another reason. They provide a window into the impact of how people—in this case mostly working class adults—are being impacted upon by the pervasiveness of the biologically-based diagnostic model—both by the blitz of ads from the pharmaceutical companies, the attempt to reduce stigma with a "mental problems are an illness" public service campaign, and when they visit physicians and local clinics and have meetings with the teachers, counselors and social workers at their neighborhood schools. Professionals who are challenging this dominant model need not only this information; they also need regular people to join the fight.
Sadly, these kinds of conversation are few and far between, and the kind of responses and information they generate hardly exists. During the past few weeks I've been researching public opinion on mental health. It's amazing how little of it there is. And what there is is very troubling although, I have to say, it wasn't a surprise. No one I've found so far in my research asks people what they think without telling them how to think! They tell us how to think by using the bio-medical, disease model in the very framing of the questions. They use psychiatric illness labels like schizophrenia and depression. They ask people to make a forced choice, for example, between drugs or psychotherapy as treatment, and between two reductionistic causes:"Do you think this person's depression is caused by a chemical imbalance or by how they were brought up?" They presume mental disorder and illness. They define how we should see.
(And by the way, the researchers refer to ordinary people as "lay" people—a term that originally referred to non-ordained members of a church, and is expanded to refer to those with "no specialized knowledge" of a field. That's a premise I would argue with—ordinary people, especially those who interface with the mental health system, have a unique specialized knowledge of the field.)
This kind of research bias perpetuates the dominance of the bio-medical model and makes alternative ways of seeing and helping invisible. There is no room for the kinds of responses we get from people when we pose the open-ended question, "What are ways to help and support people in emotional distress?" Some say drugs or psychotherapy, of course, but they also offer a variety of social and life style activities, such as volunteering, exercise, talking to friends and family, music, meditation, etc. As long as existing research uses the medicalized language of mental disorder, addiction, substance abuse, people living with mental illness, a schizophrenic, etc., it preempts people pondering over such things as personhood, subjectivity, emotionality, social relations and social activities, not to mention the role of the mental health institutional complex in defining our lives.
To me, it's vital to talk to people! How the "lay" among us think about these issues is critically important to how they currently relate to mental health and how they might participate in transforming it—if given the chance.