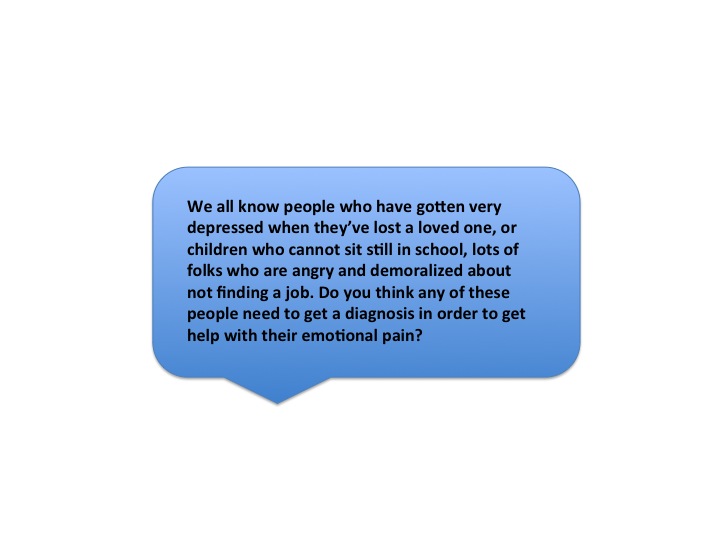 Continuing the conversation on how people think about diagnosis (1/14/15, "Lay People and Emotional Distress" and 9/17/14, "People Speak Out about Diagnosis")…
I've written a report on a pilot study the East Side Institute and the Social Therapy Group have been doing. The report covers 2013 and 2014 street surveys and a 2014 follow up public conversation.  We're now working on designing a larger study and getting partners. Let me know if you're interested.
You can read the full report at DxSummit (Global Summit on Diagnostic Alternatives). Many thanks to them for positng  it and including community voices in the conversation.