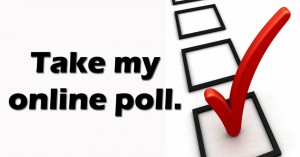 May 19, 2014
Along with comment sections of each chapter, The Overwight Brain Reader Polls give you a chance to participate in the activity of creating this book. They also give me some idea of who you—the readers—are and what you think. I deeply appreciate your participation!
By far the most popular Reader Poll so far has been RATE YOUR "EMOTIONAL TALENT."
220 of you made 637 choices (since you can choose as many responses as you want). Judging from responses, you appear to be relatively emotionally talented.
"I have a broad range of emotions" received the most votes (162).
Not far behind were "I'm someone people turn to when they're hurting" (137)
and
"I'm not afraid of being emotional or being with others who are" (134).
Thanks also to the 31 readers who have already chosen a favorite Wittgenstein quote.
The most votes have have been for
"The atmosphere surrounding this problem is terrible. Dense clouds of language lie about the crucial point. It is almost impossible to get through to it."
The runner up is "We feel that even if all possible scientific questions be answered, the problems of life have still not been touched at all."
And I was pleased to see some wirite-ins too!
It's never too late to do the polls!
http://loisholzman.org/reader-polls/