A Few Words of Prelude to Chapters 2 and 3
In these next two chapters, I'm continuing the introductions. You'll meet the Soviet psychologist Lev Vygotsky and the Austrian philosopher Ludwig Wittgenstein. Both of them had a profound influence on Fred Newman and me—on our thinking and on our ability to turn our unhappiness with the direction that psychology, psychotherapy and education have taken into positive practice involving any and all who want to participate. 
As a result of the Reader Poll, I'm putting notes at the end of the chapters. I'll also continue to use the book mini-blog for extra color (an interesting detour, photos, etc.).
CHAPTER 3. LUDWIG WITTGENSTEIN, THE TORTURED SMARTY PANTS
A World Class Thinker Who Taught Us the Dangers of Knowing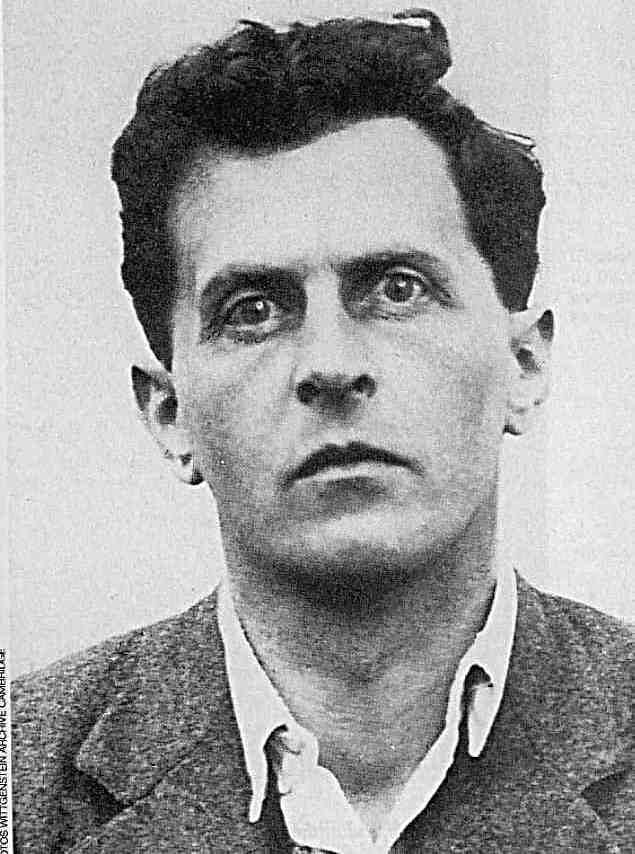 One of the books on my Kindle is The First Scientific American, Benjamin Franklin and the Pursuit of Genius by Harvard historian Joyce Chaplin. It's an intellectual biography of one of the most famous and influential signers of the Declaration of Independence and the US Constitution. Franklin was also a career politician, scientist, inventor, philosopher, printer, writer and shrewd entrepreneur. I've long been intrigued by all he is said to have accomplished and how he came to have so much fame. Chaplin's book fills in the blanks. I've gotten to know Ben Franklin for sure. More than that, I've learned how public scientific and philosophical discoveries and debates were in the 1700s, through publication in pamphlets, periodicals and newspapers that anyone who could read had access to.
Which brings us to Ludwig Wittgenstein. The most influential philosopher of the 20th century, he's obviously seriously studied by philosophers. And Wittgenstein is also well known in broader intellectual circles, with tens of thousands of articles and books written about his work (100 new books just since 2000, according to the British Wittgenstein Society), and stage plays, poems and films about his life being performed. His thinking is like no other before or since, and he lived a highly unusual life—the public would be fascinated to know of him. And yet the person on the street (who's heard of Plato) never heard of Wittgenstein. Had he lived at a time when philosophy and science were in the public domain, I wonder if he might be as famous as Ben Franklin.
Ludwig Wittgenstein was born in 1889, lived through two World Wars, the Russian Revolution, and the beginning of the Cold War (he died in 1953).  He led a conflicted (some biographers go so far as to say tortured) life. He was Austrian and spent his early years in Vienna, but became a British citizen as an adult. He lived for varying amounts of time in both urban and rural areas in nearly a dozen other countries, with Cambridge England the home he would return to. He was the youngest of eight children, three of whom committed suicide. His family was cultured, influential and extremely wealthy and he gave away his portion of the inheritance to his siblings and lived with minimal means. His mother was partly Jewish and three of his four great grandparents had converted and changed their names (to comply with the 1808 Napoleanic decree that Jews must adopt a Christian surname), and raised their children as Catholics. However, the family was considered Jewish when Hitler came to power. Attracted for a period of his youth to some anti-Semitic and homophobic writings, as an adult he expressed worry and moral confusion about his homosexuality, his Jewishness, the nature of sin, and a self-imposed obligation to live a meaningful and moral life. He hated the pomposity and isolation of the academic ivory tower, yet could be as pompous and exclusionary as his stuffy colleagues. Other philosophers were in awe of his brilliance, even struggling to understand his lectures and manuscripts—and he himself was crazy about "low brow" art like American musicals and dime store detective novels. Perhaps the event that captures best his unusual nature was his public denunciation of his own early and brilliant philosophical writings and their "old ways of thinking." (See Note 1 for ways to learn more about Wittgenstein.)
I Was Wrong. 
It was his Tractatus Logico-Philosophicus, published in 1919, which Wittgenstein later rejected. The slim and unusual book—only 75 pages long and written as a series of hierarchically numbered sentences, the Tractatus (as it usually referred to) claimed to solve all the problems of philosophy through a logical approach to language and meaning, and their relationship to the stuff of the world. With logic as the guide, or god, the social, interactive and cultural nature of language and meaning was ignored. Over the next twenty years or so, Wittgenstein became more and more uncomfortable with his own narrow and dogmatic thinking. In the opening pages to his next book, Philosophical Investigations, he commented that in re-reading the Tractatus,"I have been forced to recognize grave mistakes in what I wrote in that first book." Philosophical Investigations is a collection of thoughts, he wrote, that go off in many directions. They can't be pinned down or presented systematically.
And neither can language—that's the message of Philosophical Investigations. (He never published this book; others did so after he died.) In this book Wittgenstein tries to show how thinking of language as logical and systematic is the very thing that creates philosophical problems and everyday confusion in our thinking and our communication with one another. Put another way, Wittgenstein went from delineating how language is thoroughly knowable to trying to show how it is not knowable. Further, he went from proclaiming the ideas in the Tractatus to be "truth unassailable" to writing that Philosophical Investigations was "only an album." You've got to admire him.
I'm a Wittgensteinian. Fred Newman introduced me to him more than twenty-five years ago. I immediately was taken, but so awed by him and by Fred's understanding of him that it's taken me a very long time to feel as close to Wittgenstein as I do to Vygotsky. There's still a distance, but I'm getting there. (See Note 2 for Newman on Wittgenstein.)
Wittgenstein's Puzzles.
I find Wittgenstein's style of writing fun to read and an incredible challenge to understand. Whatever I do comprehend is, I suspect, owes a lot to how he writes what he writes. He presents us with puzzles and invites us into the process of solving them.
Here's one of his puzzles.
We call many different things games (there's card games and board games and ball games and Olympic games, and more). Is there something common to all of them? Is there "an essence of game"? After posing this, Wittgenstein writes, "Don't say: "There must be something common, or they would not be called 'games.'—but look and see whether there is anything common to all." If you look, he writes, you won't see anything common to all of them; instead you'll see many different similarities and relationships between this kind of game and that kind, and between that kind and another kind, and so on. If you look, the "problem" vanishes. What's the problem, you ask? The problem is that we impose a false logic upon our language activity—we think that language is systematic and consistent and since we call these things games, there must be some characteristic that they share, some abstract "game-ness."
But language doesn't work that way. It's a creative human cultural-social activity. Words don't get their meaning from the dictionary. They don't get their meaning from the things they name. What confuses us is our belief that if a word means something there must be an object it corresponds to. For example, we'd all agree that the word "addiction" has meaning. But it's quite another thing (or, it should be, Wittgenstein tells us) to believe that therefore there must be some thing that the word "addiction" corresponds to. People create meaning through speaking together, through using words (along with tones of voice and gestures and body language) in all kinds of ways in all kinds of situations and relationships. "Addiction" means one thing in a conversation about your puppy and his favorite toy, but it means quite another thing in a conversation at a rehab center. You're playing one "language game" and the folks at the rehab center are playing another. But to the extent that we misunderstand what language is and take meaning to be fixed and language to mirror the world, we confuse ourselves and get into conversational standoffs, (or worse, fights).
What all this has to do with knowing and growing is—everything! How we understand what language is has everything to do with how we use language, how we talk to ourselves and to one another, and—and this may surprise you—how we think and what we think about. Nearly all of Wittgenstein's "puzzles" expose how both—our speaking and our thinking—presume everything is knowable. He had a powerful image for how the way we speak narrows our thinking in this way: "A picture held us captive. And we could not get outside it, for it lay in our language and language seemed to repeat it to us inexorably." (See Note 3 for the source of this quote.)
If you doubt being "held captive," think of the Wittgenstein puzzle I shared earlier about trying to find what's common to all games (a picture of everything having an "essence"). Or assuming "addiction" refers to some thing that exists (a picture of words corresponding to things). Or the last conversation you were involved in that was framed as either/or—maybe it was about someone or something being good or bad; or sexuality being biological or social; or some person's action, behavior or personality stemming from "nature" or from "nurture;" or whether someone's sickness was "all in their head" or "real" (either mind or body). We frame conversations with either/or. We speak either/or and we think either/or. We operate as if words mean "this" and that "this" means "NOT that." Either/or is one of the pictures that hold us captive, and it lies in our language.
Our language and the pictures it creates, Wittgenstein tells and shows us in his writing, gets us into intellectual–emotional muddles, like feeling forced to choose nature or nurture. Without even thinking about it we look for the essences and causes of things, and for interpretations and explanations for our thoughts and our words. It creates confusion. We find ourselves stuck in traps and narrow spaces. It torments and bewilders us. It gives us "mental cramps." It makes us sick.
Can We Escape?
Luckily, there's a cure for this sickness. Here's how Wittgenstein describes it:
What I do is suggest, or even invent, other ways of looking at it. I suggest possibilities of which you had not previously thought. You thought that there was one possibility, or only two at most. But I made you think of others. Furthermore, I made you see that it was absurd to expect the concept to conform to those narrow possibilities. Thus your mental cramp is relieved, and you are free to look around the field of use of the expression and to describe the different kinds of uses of it. (See Note 4 for the source of this quote.)
The cure, he is saying, is to not assume but to look. To investigate our assumptions, widen our view, see things we've never seen before, and admit possibilities. To play with our language, look at how people actually speak with one another, open our eyes and ears and see all the many ways we use words. To expose how narrow, rigid and institutionalized our language and understanding of language has been. To see the activity of creating meaning together and that we cannot know what anything means until we create it. To embrace that we cannot know, but that we can create.
I think what Wittgenstein was trying to do was profound and is, more than ever, profoundly needed. He was trying to show the ways that language obscures life-as-lived and to give us a way to be less alienated from what we do. His work focused on the language created by philosophy and psychology because it's those languages that do a lot of the obscuring. Psychology's concerns and conceptions—personality, identity, the self, the mind, mental illness, cognition, emotions, intelligence, prejudice, language, talent, abnormality—these terms are spoken and written about as if there are specific things in the world they correspond to. Psychologists claim to know not only what they are, but also how they're made and what caused them and where to "find" them (the current fad being to place them somewhere in the brain). It seems to me that psychology has a sickness in Wittgenstein's sense—it thing-ifies, systematizes and essentializes everything. It's addicted (excuse the expression) to knowing. And that holds us captive.
Like Vygotsky, Wittgenstein gives us a way to understand language as a form of human life, a social creative activity that continuously creates culture. While their life journeys could not have been more different, they came to some similar places about how thinking and speaking make us human. And it's not what you might think.
What is the relation between thinking (and feeling) and speaking? You probably haven't stayed awake pondering this question. But I guarantee there's an "operating principle" at play as you go about your daily life thinking and feeling and speaking. That principle goes something like this: "I have a thought or a feeling and my words express what it is. Sometimes I get it right and sometimes I don't."
It's this way of picturing thinking and speaking that deprives us of our humanity, according to both Vygotsky and Wittgenstein. For our humanity lies in our socialness, in our activity and in our capacity to create. We don't express what we're thinking or feeling when we speak. We don't find the words that match and say them. Speaking isn't finding a correspondence for either something material or psychological. It's not a read out of some inner life that we lead. This expressionist picture of language is wrong, Wittgenstein says. Speaking is the social activity of creating and playing what he called "language games (there's that "game" again): "The speaking of language is part of an activity, or of a form of life." (See Note 5 for the source of this quote.) Vygotsky filled in this new picture with these words: "The structure of speech is not simply the mirror image of the structure of thought. It cannot, therefore, be placed on thought like clothes off a rack. Thought is restructured as it is transformed into speech. It is not expressed but completed in the word." (See Note 6 for the source of this quote.)
I like to imagine that Wittgenstein would have lots to say to Vygotsky about thought being completed in the word, but these two great thinkers never met in real life. Fortunately, they're characters in some of Fred Newman's plays. There's one play in particular—"The Myth of Psychology"—in which their relationship comes alive as they seek therapy for help with their relationship. It's one of my favorite Newman plays. I think it will help make clearer what their smartness, their revolutionariness, their love, their passion and their torment have contributed to the world—and I invite you to read it. (See Note 7 for more about this play and where you can find the script.)
Notes to Help You Go Broader and Deeper.
1. Ray Monk's Ludwig Wittgenstein: The Duty of Genius is a terrific biography that weaves together Wittgenstein's life and idea histories. It's nearly 700 pages, but reads (almost) like a novel. The Brechtian (I call it edu-taining) film "Wittgenstein" by the late Derek Jarman is on You Tube. The best version is the entire film in one piece, with Spanish subtitles, at https://www.youtube.com/watch?v=IIu70Jo38eo. Among the many video of philosophers discussing Wittgenstein's work, I like both the sensibility and accessibility of "Philosophy as Therapy: Wittgenstein" https://www.youtube.com/watch?v=gUGLKMOeqLE In terms of reading Wittgenstein himself, after playing with Philosophical Investigations, browse through Remarks on the Philosophy of Psychology.
2. Fred Newman felt very, very close to Wittgenstein. He loved to share with anyone who was interested what Wittgenstein's unhappiness with philosophy was, what his concerns were, what he discovered and what he didn't discover. Always Fred did this personally and historically, bringing relevance and dramatic flair to the topic. One widely read essay, entitled "A Therapeutic Deconstruction of the Illusion of Self," appears in my 1999 book, Performing Psychology: A Postmodern Culture of the Mind. The End of Knowing and Unscientific Psychology, which Fred and I wrote together, are other good sources.
3. This quotation from Wittgenstein appears in Philosophical Investigations, paragraph 115. (Most citations from published works give the page numbers of the publication, but the convention for Wittgenstein's writings is to cite the paragraph by its number instead of the page.)                                                                                                                  
4. This quotation from Wittgenstein appears in the Monk biography I recommended above, on page 502.
5. This quotation and more on language-games appears in Philosophical Investigations, paragraph 23.
6. This quotation from Vygotsky appears in The Collected Works of L. S. Vygotsky, Volume 1, on page 251.
7. Fred Newman wrote 44 plays. In most of them he had people from different historical periods and those who never met (like Wittgenstein and Vygotsky) meet and talk. Only the first act of Newman's play "The Myth of Psychology" appears in print—with the title "Beyond the Pale." It's included in the collection of Newman plays up to 1998 edited by Dan Friedman, entitled Still on the Corner and Other Postmodern Political Plays by Fred Newman. It also appears in Newman's and my book The End of Knowing. Fred wrote "Beyond the Pale" for a live performance at the American Psychological Association Annual Meeting in 1996. It was a big hit and, for some years after, this annual gathering of many thousands of psychologists scheduled a live performance of a specially written Newman play among its sessions—including one of a second meeting of Vygotsky, Wittgenstein and the therapist.
Wittgenstein is a character in other Newman plays. In "Life Upon the Wicked Stage," a very young Wittgenstein converses first with Franz Kafka and then with Sigmund Freud. And then there's "Outing Wittgenstein"—a wonderfully funny play in which Wittgenstein and his gay alter ego appear on the TV show, "This is Your Death." (You'll find both play scripts in Friedman's Still on the Corner.)